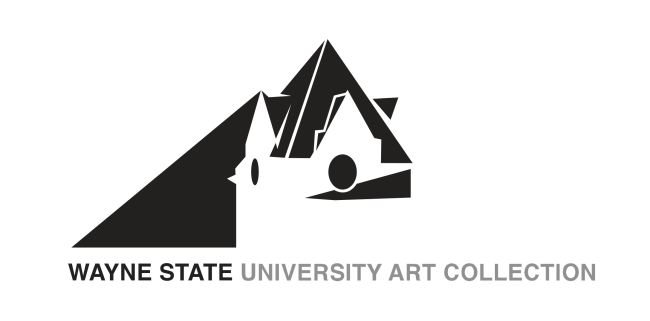 Art Collection Curator/Coordinator Report
In these very challenging times of Covid-19 and civil unrest due to racial discrimination, all of us at Wayne State and the University Art Collection are sending our wishes of good health and peace to you. We believe in the power of art, and its ability to heal and help us make sense of the world around us. Without question, we know that access to art is more important now than ever before because art challenges the way that we think, helps us look at the world differently and understand different points of view.
Inclusion of art into higher education prepares passionate students with the ability to engage with such an uncertain future. I believe that experiencing and embracing the arts, will help contribute to the better common good and a brighter future.
With this belief, despite the challenges of working remotely, we have found ways to continue to collaborate and work together as a team to have this collection online. Daniel Sperry (collection's assistant), Chris Scalise and Gary Cendrowski (of the amazing CFPCA's IT team), Kelly Farrell (arts administration graduate student) and I have been busy working to make the University Art Collection accessible through the Gallery System digital eMuseum software. The first preview of highlights of the collection can be found on our website (by clicking the 'Online Collection' link) or accessed directly at: https://artmuseum.wayne.edu/collections.
In the fall, I will be working with students to develop educational programming associated with the collection, that will be available online along with a special online exhibition curated by Samantha Hohmann (undergraduate Art History student).
Our immediate attention is now focused on making the University Art Collection relevant and accessible to our students (both on and off campus) and to anyone in the world with Internet access. We believe that this collection is unique and important, and will provide a wealth of information not found anywhere else "to educate, inspire, foster creative thinking and promote the advancement of social and cultural leadership."
Stay safe and stay well. Please follow us on social media (see below) for highlights and updates on the University Art Collection.
Grace Serra, July. 2020
https://www.artpack.com/wp-content/uploads/2020/07/WSU.png
331
650
Anna W
https://artpack.com/wp-content/uploads/2019/05/artpack_logo_classic-300x212.png
Anna W
2020-07-09 15:31:30
2020-07-09 15:42:22
WSU Art Collection Newsletter